5 Marketing Tactics Your Business Should Try in 2021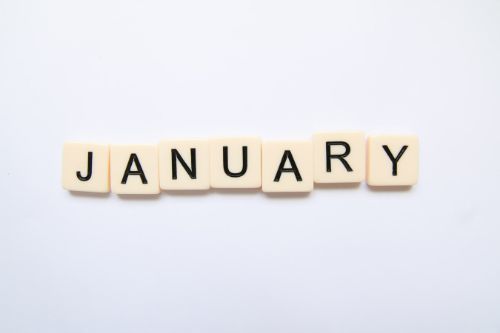 Out with the old and in with the new. 2021 is finally upon us, and with it comes a renewed sense of hope. Take this time to consider what's been holding your business's marketing tactics back. Like many small businesses, you could be operating with a marketing team of one or simply devoting as much time to it as you can on top of your regular duties. 
However, this is the year to put your heart and soul into trying something new. What you water and take care of will grow, so take some time this year to choose a new marketing tactic you can perfect. The more time you put into it, the better the fruits of your labor. Check out these five things you can try to help spread the word about your business in 2021.
 
1. Write a Newsletter and publish it.
Understandably, writing a newsletter sounds daunting. However, the reward is highly worth it if you have the right subject matter and audience. You will help establish you and your business as experts in the industry. It could even provide an additional source of revenue. This is one marketing tactic that will take more dedication and time. Writing takes planning and patience; however, if you commit to small steps throughout the year.
 
2. Start a Blog
If writing a newsletter sounds like a lofty goal for your business this year, start smaller with a blog. The same mentality applies—you'll establish yourself as an expert in the industry and create trust with your audience. Talk about topics that your customers might want to know more about. The blogs don't always need to be selling something. Instead, be informational and intentional about the types of content you're putting into the world. Your blogs should help your customers solve a problem. 
3. Run Paid Social Ads
Organic social media posts are a great way to show your followers that you're still around, so they keep your business top of mind. However, we're living in an age where algorithms can prevent some of your audience from seeing posts that don't have money behind them. Consider a paid advertising strategy to help ensure you reach more people. Plus, your paid advertising has a greater chance of reaching new audiences due to advanced targeting options. Your organic posts only have the potential to reach your current followers and their followers.
4. Get on a New Social Platform
Social media is constantly evolving. First, there was Facebook, and when it came to Twitter. Myspace climbed to the top, and then fans lost interest. Recently, Tik Tok has taken the world by storm. Social media platforms come and go, with millions of users on various platforms daily. Consider what type of content your business could produce that is most relevant for your customers. Then, decide if any social media platforms make sense for your business but that you haven't tried just yet. There's no time like a new year to tap into the users of a platform you may have never considered before.
5. Reconnect with Your Customers
There's no doubt that you interact with your customers in some capacity. However, this could be your year to find new ways to interact with your customers. Don't be afraid to think outside the box. Many businesses only interact with their customers when they need to instead of being proactive. Call up some of your best business supporters to chat. Poll your current client base about what you're doing right and how you could improve. These extra touchpoints help show that you care and create stronger bonds and relationships. 
2021 is the perfect year to step outside of your comfort zone and try something new. Consider something from our list, or dream up your own way to grab their attention. You'll never know if something works for your business until you try, so stop holding yourself back. This is the perfect time to put yourself out there. Good luck!